Think You're Too Young for Eyelid Surgery? Think Again!
Posted September 27, 2023 in Face
Wrinkles, puffiness, and sagging can occur around the eyes, regardless of age. Young people often see these signs of aging and turn to topical creams, gels, and treatments that are ineffective — and expensive.
If you are unhappy with the appearance of your eyes, it may be time to consider eyelid surgery to smooth, tighten, and rejuvenate the eyes for a youthful, more alert appearance.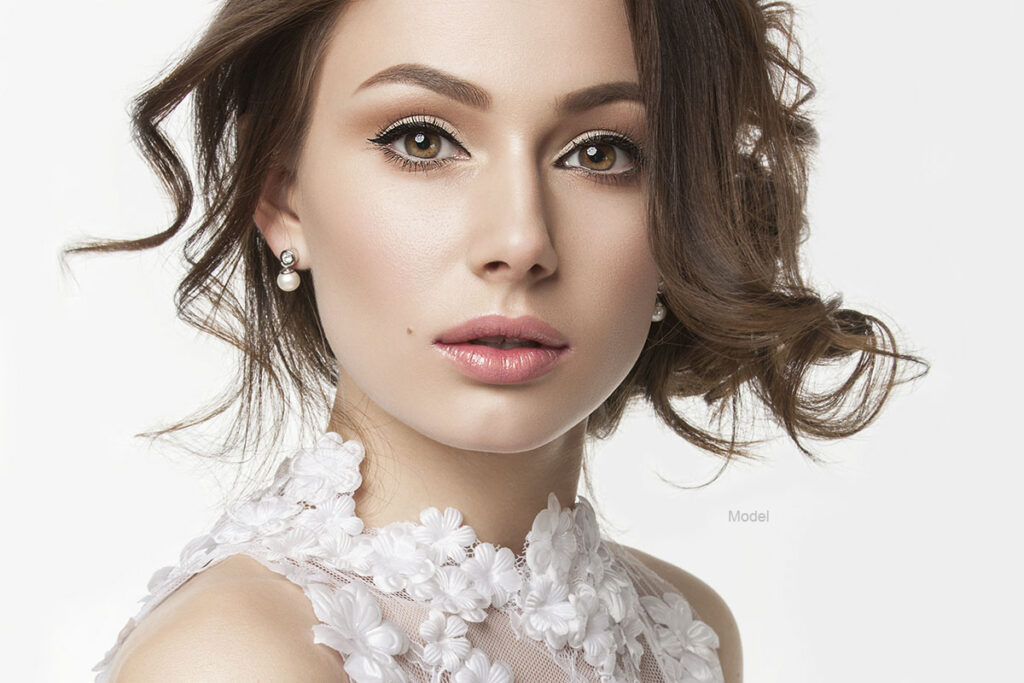 Why Do I Have Wrinkles If I'm Young?
The eyes are usually the first feature a person sees and can communicate much about you: your mood, facial expressions, and reactions. But what happens when your eyes are miscommunicating?
This might happen to you if you suffer from sagging eyes, also known as eyelid ptosis. Ptosis can make you look tired, angry, or bored when you're really not! It can be extremely frustrating, especially if you are trying to remedy the issue with expensive topicals.
But why does this happen to younger people?
The skin around the eyes is extremely delicate and does not retain moisture as easily as the rest of your skin. This increases your risk for sun damage, wrinkles, fine lines, and sagging.
Additionally, our eyes are one of the most expressive features of the face, and constant movement can cause more creases and wrinkles. Some people even have a genetic predisposition for eyelid ptosis, which is impossible to remedy without surgery.
Instead of battling eyelid concerns with at-home remedies and topicals, the best way to eliminate these issues is through blepharoplasty (eyelid surgery).
What Is Blepharoplasty?
Eyelid surgery targets issues surrounding the upper eyelid, under the eye, and wrinkles around the eyes. This complex — yet effective — procedure has many benefits and is the only guaranteed way to improve the above issues.
Blepharoplasty can:
Tighten drooping eyelids
Lift sagging lids
Create a more defined eyelid
Eliminate under-eye puffiness
Smooth fine lines and crow's feet around the eyes
This procedure is not typically a one-size-fits-all approach to eye concerns. Your board-certified plastic surgeon will employ one or more techniques to best address your unique concerns.
Dr. Eric Cha is board-certified by the American Board of Plastic Surgery and has exceptional surgical skills and dedication to patient safety and satisfaction. Before undergoing blepharoplasty, it is important to choose an experienced surgeon like Dr. Cha.
The Blepharoplasty Procedure
After your initial consultation, where you will discuss your concerns and goals for the procedure, Dr. Cha can design a customized surgical plan to provide desirable results to enhance and rejuvenate your eyes.
This may include:
Upper blepharoplasty to target skin laxity and sagging of the upper eyelid.
Traditional lower blepharoplasty to remove excess skin and the fat that causes puffy under eyes.
The transconjunctival technique which allows Dr. Cha to place the incisions inside the eyelid to avoid scarring and can eliminate or reposition excess fat.
The skin pinch requires the patient to have strong eyelid support, as this method is best for only removing excess skin.
Combining dermal fillers for wrinkles is a common option for Dr. Cha's blepharoplasty patients. Using dermal fillers increases collagen production and fills in creases and wrinkles around the eyes for a youthful, rejuvenated look.
Interested in Eyelid Surgery in New York?
Dr. Cha can help you eliminate sagging, puffy, or wrinkled eyes for a brighter, more alert appearance.
If you are interested in rejuvenating your eyes for natural but dramatic results that last, call Fifth Ave Plastic Surgery today at (212) 717-2222 or fill out our online contact form to schedule your consultation with Dr. Cha.