Breast Augmentation in New York, NY
---
Women with smaller breasts or who have a bustline that doesn't enhance their feminine figure may find that they lack confidence in their appearance. Many women have naturally small breasts, while others find that their breasts have diminished in size following pregnancy or weight loss. It doesn't matter the cause of your poorly proportional breasts; all that matters is that there is a solution. Breast augmentation is the leading procedure for providing women with their ideal physique by increasing breast size and improving breast shape.
Contact Us Today
Candidates
Women considering breast augmentation surgery should be in good health and have realistic expectations about their results. The breast augmentation procedure is designed to improve the appearance of the breasts using implants. Thin women or women with little breast tissue may be limited to which size implants or which techniques can be used for their procedure. Women who can benefit from a breast augmentation may identify with one or more of the following:
Disproportionately small breasts
Breasts the lack definition and cleavage
Mildly sagging breasts
Breasts that don't enhance your figure
Asymmetrical breasts
Breast Augmentation Procedure
All breast augmentations are performed with the patient under general anesthesia, which ensures a painless procedure. To increase the volume and improve the shape of your breasts, implants are inserted through incisions. Cleavage may be enhanced, and more pronounced breast crease definition can be made. The incisions are then closed.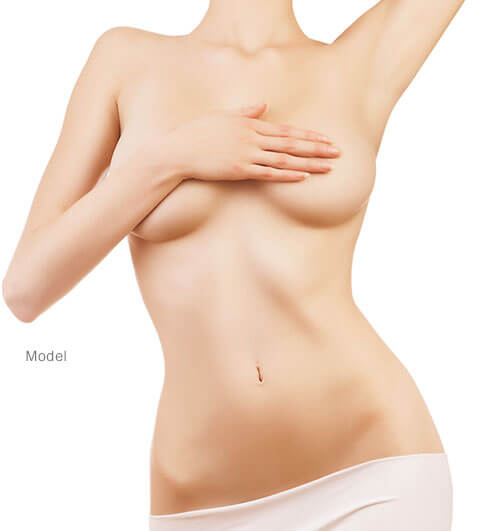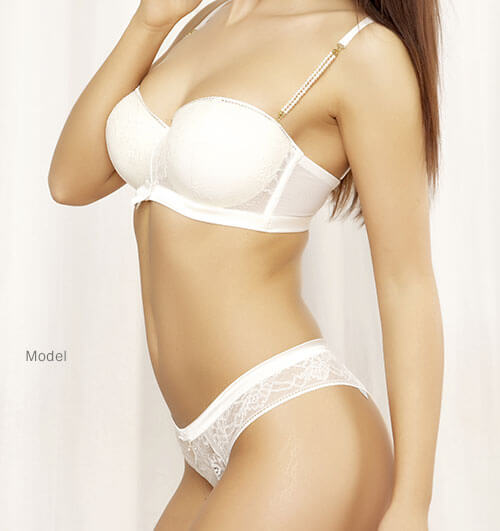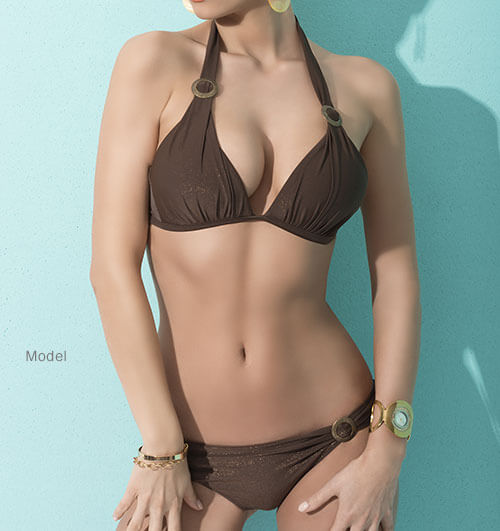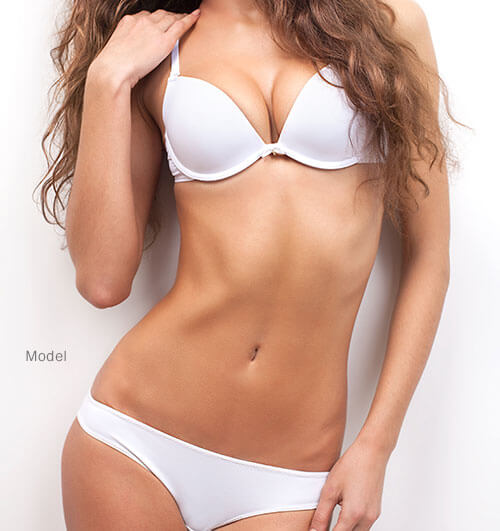 Implant Material
The type of implant you choose for your breast augmentation can impact how your breasts look and feel. Saline implants are FDA approved for women 18 years or older and are made of a silicone shell filled with a saltwater solution. Some women feel that saline implants provide a rounder, more noticeably augmented appearance. Silicone implants are FDA approved for women 22 years or older and are made of a silicone shell filled with a highly cohesive gel. Silicone implants are known to better simulate the natural feel of breast tissue.
Incision Opinions
Your incision location will depend on personal preference and the type of implant used for breast augmentation. Silicone implants are limited to inframammary and periareolar incisions.
Inframammary – along the lower breast crease
Periareolar – around the outer edge of the areola
Transaxillary – in the armpit
Transumbilical – in the belly button
Implant Placement
Implant placement will affect the slope of the upper pole of the breast and the overall breast appearance. It is important to discuss with your surgeon your desired aesthetic when making a decision about implant placement.
Subglandular – under the breast tissue but over the pectoral muscles

May create a more significant breast slope and can correct mild sagging

Subpectoral – under both the breast tissue and the pectoral muscles

Some women feel that this placement creates a more natural breast slope
Combination Breast Lift
Women with pronounced breast sagging at the time of their augmentation may find that they develop related complications down the line if it is left untreated. If you have any degree of breast ptosis, you should consider combining a breast lift with your augmentation. A breast lift reduces excess sagging tissue and uses sutures to support the breast tissue. A breast lift will provide additional support for your implant and improve your overall breast appearance.
Recovery and Results
Recovery
You will experience some mild bruising and swelling following your surgery. Drains may be placed, and a compression garment should be worn to reduce swelling and improve healing. Patients will be required to limit their physical activity following the procedure. Most people can return to work within two weeks of their surgery and can resume their regular exercise program after four weeks, but chest exercises should be avoided for at least six weeks. Swelling can last up to six weeks, which can temporarily affect the appearance of your results.
Results
Breast augmentation surgery is designed to provide long-lasting improvement to the appearance of your breasts. While some breast implant manufacturers have lifespans on their implants, many women face very few complications that would require breast revision surgeries.
— Scarring
Some scarring can develop following the breast augmentation surgery. The severity of your scarring will depend on incision placement and your body's natural healing process. However, most patients feel that their amount of scarring is worth the long-term results and is only revealed in intimate situations.
If you are looking to improve the size and shape of your breasts through breast augmentation, please schedule your consultation with Dr. Eric Cha today. Contact our office at (212) 717-2222 or fill out our online contact form for additional information.
Models