Is a Facelift All You Need for a Youthful Appearance?
Posted June 30, 2023 in Facelift, Plastic Surgery
3 Min Read:
For those experiencing visible signs of aging in the face and neck, such as sagging skin, deep creases, and fine lines and wrinkles, a facelift can be an effective way to get the results you want.
However, is a facelift the one (and only) procedure needed for your facial rejuvenation?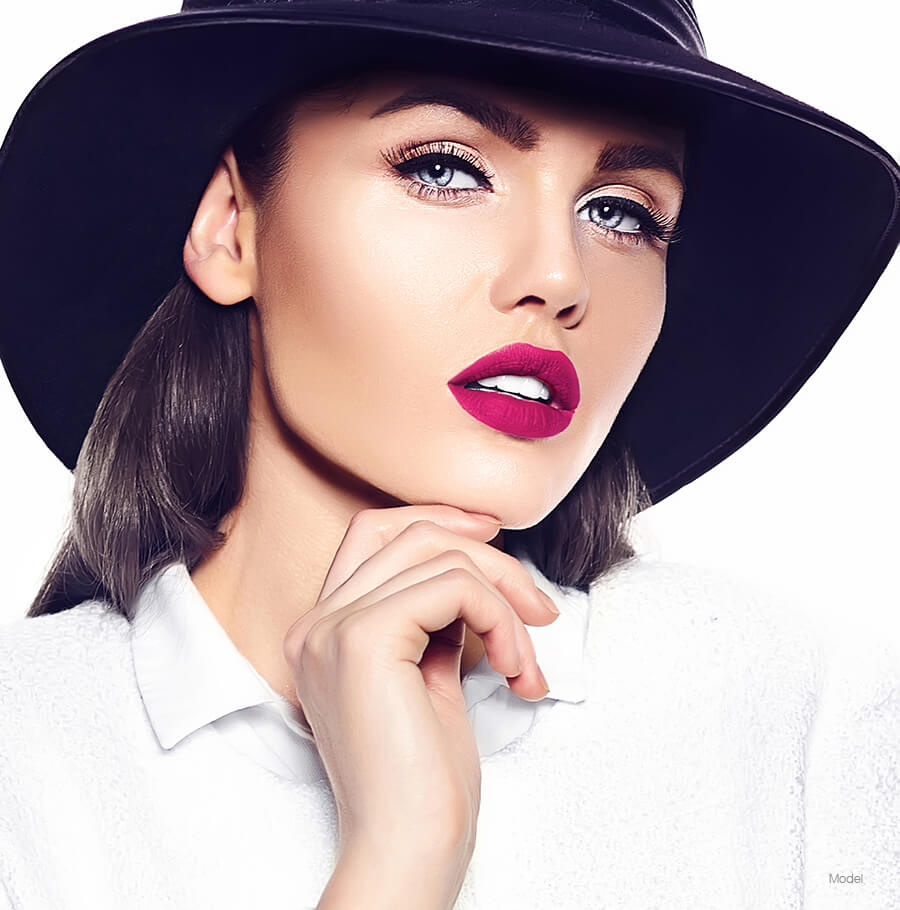 Below, we will discuss the benefits of the facelift and the results you can expect from this procedure. Then, we'll look at other facial rejuvenation techniques that you can combine with a facelift for even more stunning transformations.
How Can a Facelift Help You Look Younger?
A facelift from Dr. Cha in New York targets visible signs of aging of the face, minimizing the appearance of sagging skin, deep creases around the mouth (marionette lines), and drooping jowls.
Facelift procedures have been a gold standard in facial rejuvenation for years, with innovations making more natural, stunning results possible.
What Does a Facelift Procedure Entail?
Facelift surgery is performed under general anesthesia. Dr. Cha will make incisions in the hairline before separating the skin from the underlying facial tissue and musculature.
Then, the drooping muscles are lifted and tightened, providing a smooth and tighter structure. Excess skin is then trimmed, resulting in a smoother facial appearance.
Does a Facelift Include the Neck?
Modern-day facelifts include neck lifts to ensure a balance between the features.
A neck lift specifically targets sagging, drooping skin around the neck that is otherwise resistant to other treatments. A saggy neck (or "turkey neck") can occur in people of any age due to weight loss, lifestyle, hormonal changes, or genetics.
Skin laxity around the neck automatically makes a person look older than they actually are, and neglecting the neck in favor of the face can only make matters worse.
Some benefits of a neck lift procedure include the following:
Removal of vertical banding on the neck (sometimes called "tech neck")
Firmer, smoother skin
Removal of excess fat
A defined jawline
Individualized Facial Rejuvenation in New York
In addition to the traditional facelift, Dr. Cha offers more specific procedures designed to target sagging skin and wrinkles in other areas of the face.
If your concerns are less severe, a mini facelift might be more appropriate, as the procedure targets the midface, focusing on volume loss in the cheeks.
What Other Procedures Can You Combine With a Facelift for Comprehensive Results?
While a facelift or mini facelift alone can target specific areas of the face for a tighter, more youthful appearance, combining other procedures can make your facial rejuvenation not only more effective but also more natural.
Combining procedures can achieve better facial harmony, resulting in a more natural facial transformation.
Facial Fat Transfer
Many patients take advantage of the volume-enhancing benefits of fat transfer with their facelifts. Fat grafting can restore volume and plumpness to areas like the cheeks, tear troughs, and lips when combined with a facelift.
While facelift procedures are excellent for targeting sagging skin, they cannot restore lost volume —facial fat transfer can.
Fat transfer is a two-part process: Dr. Cha will remove fat from another body area via liposuction before re-injecting it into precise locations in the face.
This is a great alternative to dermal fillers, which the body may reject and will eventually dissolve. Fat transfer uses material from your own body, so the risk of rejection is much lower.
Facial fat transfer is a long-lasting solution to volume and collagen loss, resulting in bouncy, plump skin.
Eyelid Surgery (Blepharoplasty)
Many people underestimate the aesthetic power of bright, alert eyes. If you suffer from under-eye bags, puffy eyes, creases around the eyelids, or sagging eyelids, blepharoplasty is a versatile and effective procedure that can eliminate many of these problems.
Depending on your specific concerns, eyelid surgery can be customized to target the upper or lower lids.
BOTOX® Cosmetic
Along with blepharoplasty, BOTOX® Cosmetic injections are a great way to rejuvenate the upper half of the face. BOTOX® Cosmetic is a precise injectable that works best on dynamic wrinkles in areas that feature movement: between the eyebrows, crow's feet, etc.
By incorporating BOTOX® Cosmetic injections into your facial rejuvenation, you can greatly minimize the appearance of fine lines and wrinkles around the eyes and forehead, and with maintenance treatments, you can prevent the production of new wrinkles.
Interested in Facelifts, Neck Lifts, and Facial Procedures in New York City?
Dr. Erik K. Cha is an experienced and highly rated board-certified plastic surgeon practicing in New York City. He is skilled in many facial procedures and non-surgical treatments for wrinkles, sagging skin, and deep creases of the face.
For more information or to schedule a consultation with Dr. Cha, please call (212) 717-2222 or fill out our online contact form.